Fired up the prototype dryer/ warmer/incubator multipurpose device,based on the commercial dryers.
Much of the timber was from old pallets and a good amount of that turned out to be cedar.
Got a set of monitor/ controllers for heat and humidity on the way but had to jump the gun as I've got some uncapped frames late to the party that don't shake well and its extraction next week.
Mobile base,recycled 3x2 with metal braked castors.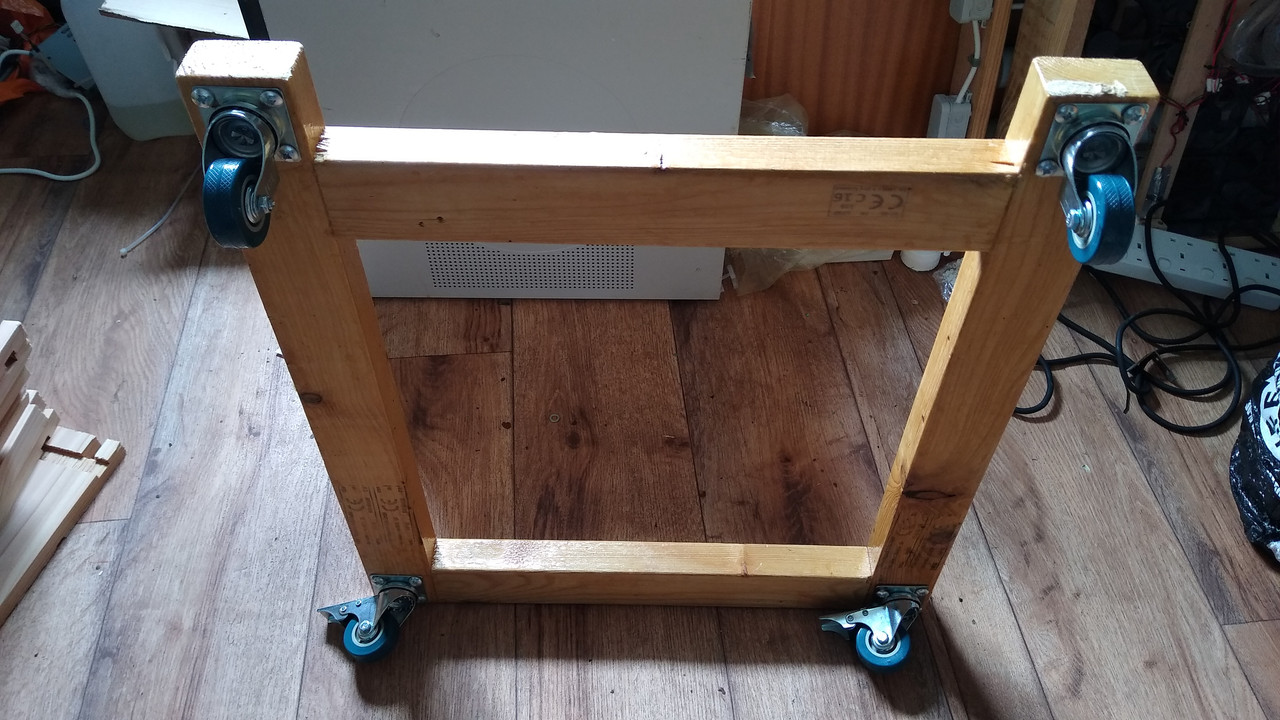 Reinforced flyscreen made of fabric mesh,chicken wire and some of an old table.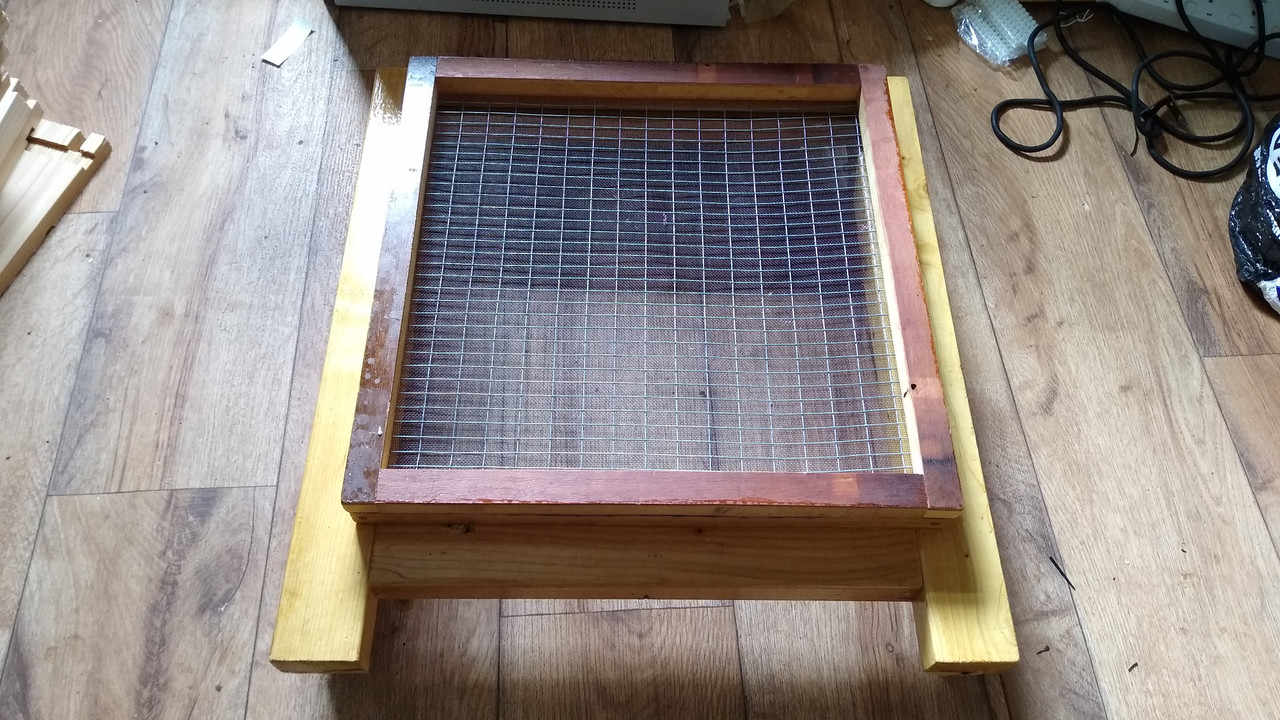 Ventilator (exchanged for kingspan box when warming) Fans harvested from dead pcs and office junk.
Went for the whole area so power unit has to be on the outside
Fan speed controller on order.
Heater
Made with surprise bonus cedar,like the ventilator box.
Dont underestimate the power of old pallets!
Foil tape to the inside for some heat retention
4x60w tube heaters on offer from Toolstation to be controlled externally with the Inkbird units but they do have individual control dials.
Strived for a good heat spread so wiring is external.
Indicator led on order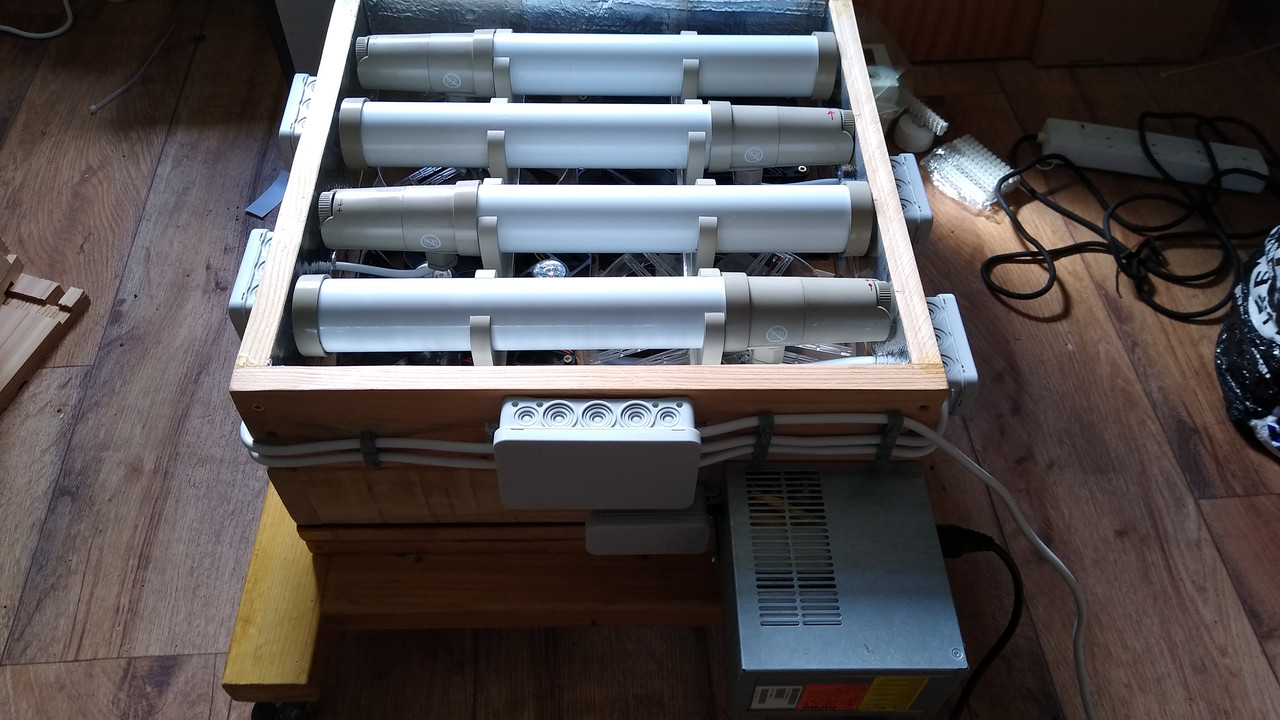 Empty Super to mitigate any comb collapse when warming,merchandise,top fly screen(Kingspan when drying) Dehumidifier.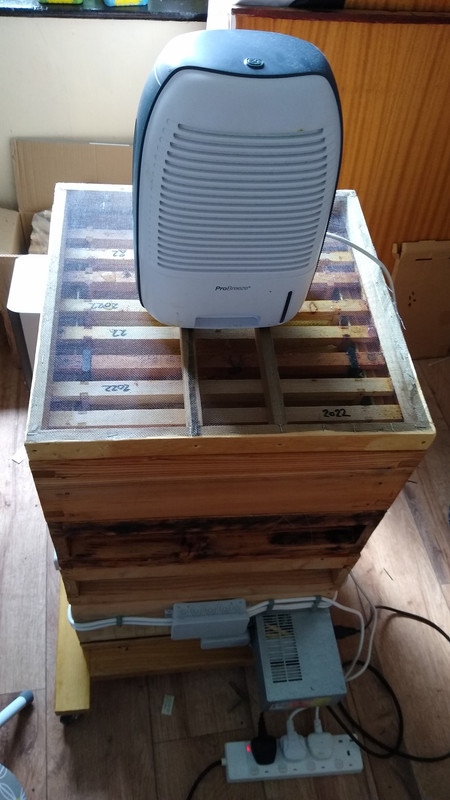 Left it on for 24 hours.
All the shakeable honey now can hang upsidedown in the cells.
Works a treat.
Even dessicated a rogue bee.
The whole lot is on a trailing socket with a 3a fuse so I know it's not expensive to run.
All in for under 100 pounds including the bits in the post.
I have to build some ekes with crossmembers to support the buckets when it's warming honey.
If and when I get round to q rearing I can use some of the project for an incubator maybe.
For once I'm really pleased with my effort....